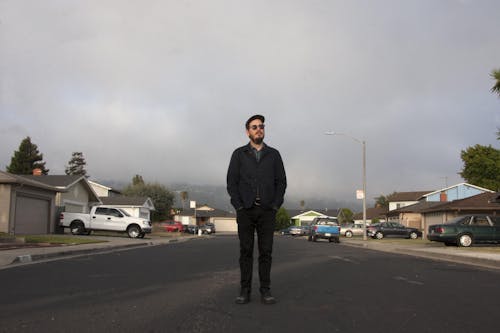 SF-based versatile indie-folk group with new Mama Bird LP, 'Up on High'
Vetiver
Matt Dorrien
Mississippi Studios
Matt Dorrien
MOSTLY STANDING / LIMITED BALCONY SEATING
DOORS 7PM / SHOW 8PM
$15 ADV / $18 DOS
THIS EVENT IS 21+
VALID U.S. ID OR PASSPORT REQUIRED FOR ENTRY
Vetiver
Andy Cabic's musical being is, like many curious 21st century musicians, shaped and sustained by divergent tangents. If he's not crafting a melancholy folk rock diamond in his Northern California studio, he's moving a dance floor with bossa nova and house DJ sets, or helping curate a compilation of Japanese City Pop.
What's magic about this new Vetiver LP Up On High is the way these tangents color the ten songs without undermining a distinct move to more elemental, spacious and natural arrangements. At the heart of each of these ten songs is Cabic's voice: sweet, tender and weathered—a welcome and soothing old friend if ever there was one. There are other familiar friends: the album also features longtime engineer and collaborator Thom Monahan and the same resourceful and versatile band that helped Cabic make the more dense and layered Complete Strangers from 2015.
Up On High was written on acoustic guitar. Having moved twice since Complete Strangers, increasingly accustomed to a life in and out of boxes, it was the easiest instrument to reach for in moments of inspiration. The basic tracking of the album took place over a few Spring days at a friend's house in the high desert of California. This simple set-up captured the organic immediacy of a roomful of friends playing together on the floor. It's alive and ever so subtly crackling with the intensity of a band working together, teasing out the melody and rhythms of songs with warmth and intimacy. Cabic and Monahan took the fruits of this session to Los Angeles and finished the album at Monahan's studio over the summer as other friends popped by to lend their talents.
This album reflects the world that Cabic created and lives in: Jorge Ben phrasings peek out from behind Tom Petty's Wildflowers outtakes, a gentle jangle lifts whispers of REM's Murmur on a breeze up from Compass Point Studios. But Up On High is most clearly Cabic and his band inhabiting the realm the band was born in—sleek, economical, soulful, and sometimes sadness-tinged melodies riding on the gentle choogle and sway of an ensemble moving in beautiful unison. This is an album that breathes with you in real, lived in, natural time.
_________________________________________________________________________________________________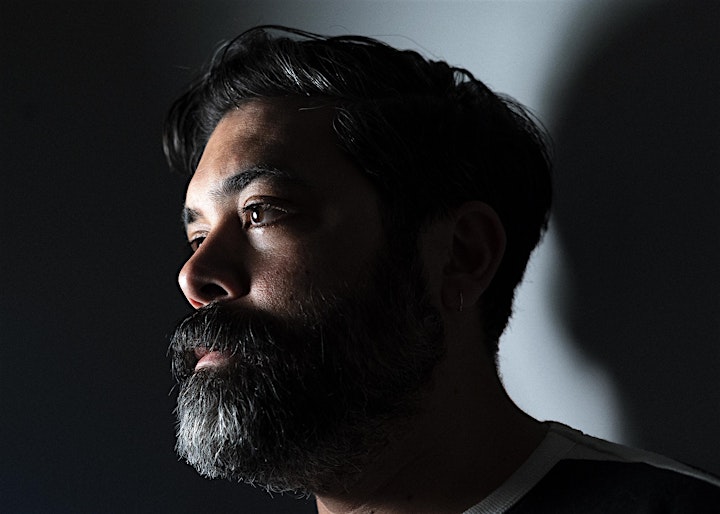 Matt Dorrien
The essential elements to Matt Dorrien's rollicking, Tin Pan Alley-inspired new record are as follows: piano, Nilsson, whiskey, heartbreak, a little more whiskey, Randy Newman, old phonographs, and New Orleans brass bands. A big, swinging pean to loneliness and the golden age of pop songwriting, In the Key of Grey (released May 18th from Mama Bird Recording Co.) is the sound of East Village piano bars long past closing, when the house musician has had a few too many, and the regulars are gathering 'round to drown out their sorrows in song.
For all the heartache in its songs, the album was born in optimism: When Dorrien moved from San Francisco to Portland with his girlfriend, it was supposed to be the beginning of a new chapter. After two folky, ethereal, guitar-based records under the name Snowblind Traveler, Dorrien was looking forward to experimenting with writing songs on piano, the first instrument he ever learned to play. As luck would have it, his girlfriend owned a keyboard and that very practical fact, coupled with the promise of a tranquil domestic life in the beautiful Pacific Northwest, seemed like the perfect ingredients for a healthy creative life.
As is often the case, though, fate had other plans. Dorrien and his girlfriend broke up, and she soon returned to San Francisco; the breakup was amicable, and she left him the keyboard as a parting gift, thus providing, as Dorrien puts it, "both the melancholy and the medium that became the building blocks of these songs."
Loneliness is hardly a new topic for Dorrien; it's been present in his songwriting since his first record. "A common theme in my writing has always been loss and displacement, and that probably has a lot to do with the fact that my parents moved us around most of our childhood," Dorrien says. "For better or worse, this sense of displacement has informed my idea of home, and has left me hopping from city to city in search of God knows what." But rather than take the predictable route and filter that sadness into a stack of slow-moving ballads, Dorrien instead drew inspiration from songwriters like Carole King, John Lennon during his New York era, and Harry Nilsson's acclaimed 1970 album Nilsson Sings Newman. The result is a record that swings and sways, even while its heart is breaking. "Underwear Blues" is a loping, piano-driven salute to a one-night stand, Dorrien's limber voice somersaulting over two-stepping piano and woozy clarinet. "'Underwear Blues' mainly started as a piano-writing exercise," Dorrien says. "I was trying to write something maybe Leon Russell, or Paul McCartney in the late '60s or early '70s, would've been into. I like the syncopation of the melody against the halftime rhythm of the chorus." "I Can't Remember," the first song Dorrien wrote for the record, feels like a subtle melodic nod to "Without You," Dorrien singing "Baby things are falling apart/ Since you went and broke my heart," before the song glides into an airy falsetto chorus. "It's really just a simple breakup song, but it came from a very honest place. I wanted the chorus to really convey the deep sadness I was feeling."
If those two songs are documents of both the pain that accompanies a breakup and the fumbling, semi-comic attempts to move on, "All I Wanted to Say" goes for something more difficult: the desire to remain friends. Gently-drifting '70s FM rock balladry at its finest, the song is essentially a transcript of a phone conversation Dorrien had with his ex-girlfriend after they split. "I was really trying to channel Brian Wilson and Carole King with this one—a marriage of 'God Only Knows,' the saddest and most beautiful pop song ever written and recorded, and 'So Far Away,' one of my favorite Carole King tunes on Tapestry." "Pretty Little Thing" tips its hat toward country music, with its tale of barroom misfortune and its swinging, player-piano-style keyboard line, and "Maybe this Time" is a sauntering jazz number with a vocal line that swoops and dips. Each song is shot through with an easy, sure-handed melodic sensibility, driven by Dorrien's graceful voice and his knack for artfully-constructed harmonies that never feel precious or overworked. Dorrien is joined on the record by bassist and lap steel player Matt Dawson (of Montreal), multi-instrumentalist Mitchell Gonzales, drummer Graeme Gibson (Fruit Bats; Michael Nau) who also recorded and engineered the record, and Ben Nugent (Delorean), who mixed it. Together, they tell the story of a man working to put his heart back together, one blue note at a time.
"I guess I would say this album is a homage to a bygone era of songwriting," Dorrien says. "A lot of the songs are about a certain period in my life, with themes of love and loss abounding. But at its core, I believe I wrote this record as a tribute to my favorite songwriters." With In the Key of Grey, Dorrien isn't just paying respect to his heroes—he's making a convincing bid to join their ranks.
J. Edward Keyes