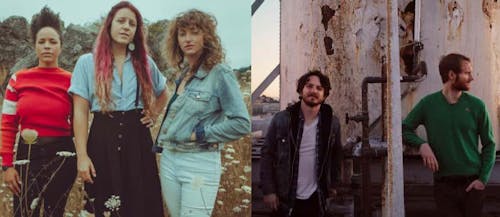 A double-header of earnest, roots-influenced San Francisco folk favorites
SHOW POSTPONED, STAY TUNED FOR UPDATES: Rainbow Girls / Goodnight, Texas
Mississippi Studios
_
MOSTLY STANDING / LIMITED BALCONY SEATING
DOORS 7PM / SHOW 8PM
$13 ADV / $15 DOS
THIS EVENT IS 21+
VALID U.S. ID OR PASSPORT REQUIRED FOR ENTRY
________________________________________________________________________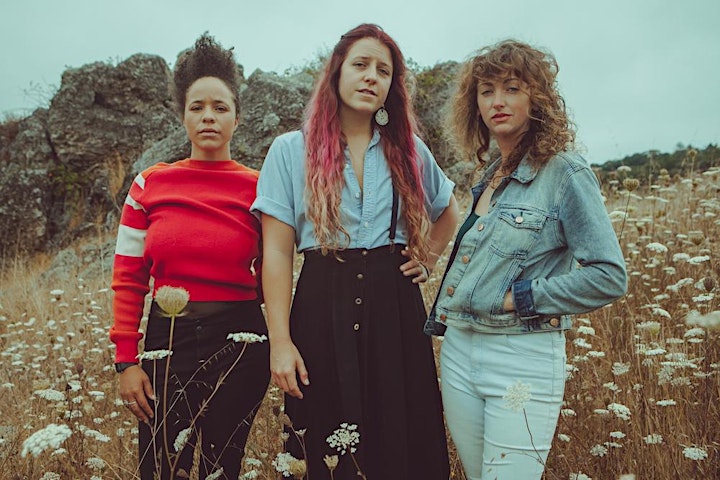 Rainbow Girls
Rainbow Girls are an eclectic folk trio hailing from the golden countryside just north of California's Bay Area. Vanessa May, Erin Chapin, and Caitlin Gowdey seamlessly combine soul-touching harmonies, varitextured instrumentals, and poignant lyrical content into a beautiful sonic tapestry. Throughout their performance, voices are paired with an ever-changing amalgamation of acoustic and slide guitar, keys, upright bass, harmonica, and an array of vocal techniques creating an engaging and often emotionally moving live show.
Their music delves deeply into themes of the human experience: hopeful love, honest self-reflection, and pursuits of social justice. Their latest album, "American Dream," crystallizes these ideas in acoustic amber, encapsulating a beautiful new direction for their ever evolving sound.
Originally formed in Santa Barbara, CA in 2010, the Rainbow Girls have spread their musical wings both internationally and domestically, from busking on the streets of Europe to playing pubs and theaters in the UK, to house concerts, festivals, and shows in the US.
________________________________________________________________________________________________________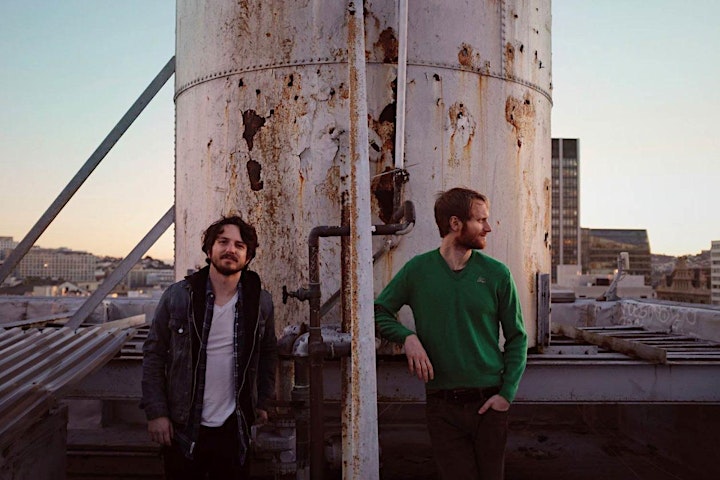 Goodnight, Texas
Goodnight, Texas got a post office in 1888. Some time later, Patrick Dyer Wolf and Avi Vinocur came across each other out in San Francisco and took to learning each other's melodies. Young Avi came from people with deep roots in the skinny part of Maryland. Young Patrick was out west to seek thrills but after a year or two he went east to find fortune and love in the Carolinas. Before he left, they put some songs to tape, and kept in touch.
They met again on the east coast and then the west coast, picking up steam and band members. They played in earnest. "A Long Life of Living" is the product of their travels, their whispers and roars, their sounds made with steel and wood, and the echo of our country's past and the town of Goodnight, exactly halfway between their current residences (if you take I-40.)