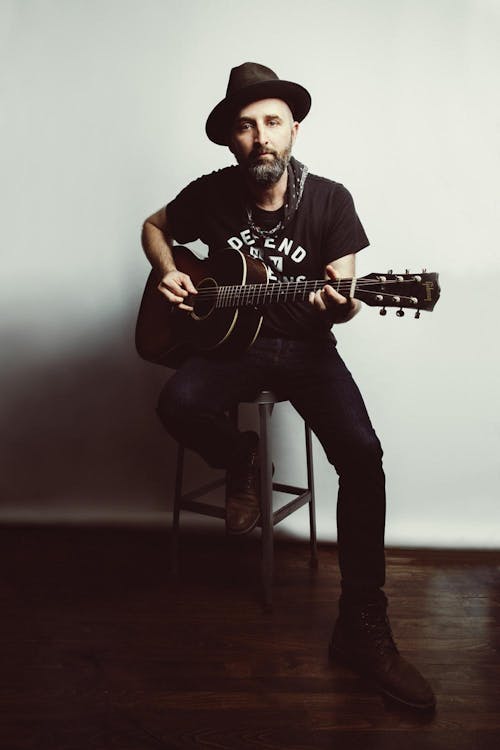 Seth Walker
Shovelman
DOORS 7PM / SHOW 8PM
$16 ADV / $20 DOS
THIS EVENT IS 21+
VALID U.S. ID OR PASSPORT REQUIRED FOR ENTRY
Seth Walker
"Are You Open?" Seth Walker sings on his transfixing new album of the same title. More than just a question, it's a challenge, an invitation, a dare. "To me, being open means being vulnerable and exposed," explains Walker, "but that's where the little nuggets of creative gold come from. I never planned an overall concept for this record, but each of these songs seemed to spin out from asking myself that one simple question."
Produced by The Wood Brothers' Jano Rix, 'Are You Open' marks Seth Walker's tenth studio recording, and the music is undoubtedly his most inventive, exploring new sounds and textures as he examines what it means to truly be open, both as an artist and more broadly as a human in today's increasingly more complicated world. The songwriting here is bold and infectious, featuring melodies and rhythms drawn from Walker's time spent in Havana and filtered through his split-screen life in New Orleans and Nashville. The result is a melting pot of sounds and perspectives, a soulful brew of roots music from the Americas and beyond. Songs frequently build off of a single chord, shifting in color and tone as they ebb and flow and stack layer upon layer over hypnotic bass lines and percussion grooves. The record features Walker's guitar playing more heavily than ever before, and the new approach suits him well, showcasing a melodic prowess to match his prodigious lyrical gifts.
'Are You Open?' follows 2016's critically acclaimed 'Gotta Get Back,' a stunning collection that found Walker excavating the roots of his love affair with music by reuniting the family that first sparked his fire as a child. That album traced its origins back to Walker's native North Carolina, where he grew up on a multi-family commune and studied classical violin and cello before ultimately discovering his passion for soul, jazz, blues, and folk. He'd go on to deftly mix all those genres and more in his work as a solo artist, organically building up a celebrated two-decade career that's earned him praise everywhere from The Washington Post to NPR, who hailed his "hard-driving" songs and "sweet tenor," in addition to landing him dates with The Mavericks, The Wood Brothers, Raul Malo, Paul Thorn and Ruthie Foster, among others.
What People Are Saying…
"…an accomplished guitarist and an even better singer, distilling the soul of Ray Charles, the Southern boy roots charm of Delbert McClinton, and an uptown blues turn of phrase (à la Percy Mayfield) into his own distinct voice." – The Vinyl District
"Walker's brilliantly nuanced vocals are as natural, clear, sharp, and as effortlessly elegant as his guitar playing..." - All Music
"It's a welcome thing that Seth Walker's chosen to pitch his tent in Americana...Walker has a way with smooth and swinging phrasing and makes classically accessible up-front pleas." - Nashville Scene
"If you subscribe to the Big Tent theory of Americana, then Seth Walker –with his blend of blues, gospel, pop, R&B, rock, and a dash country—just might be your poster boy." - Country Standard Time
"…pure talent, a masterful blues guitarist, a singer with some swing in his voice and a writer whose [songs] sound less composed than unleashed." - Austin American Statesman
Shovelman
Shovelman is a junkyard beatnik, a shovel guitar wielding surrealist folk superhero. An enigmatic iconoclast, his music will lure you into another place and time. Drawing psychedelic rock melodies out of a barn shovel turned slide guitar, Shovelman manipulates cutting edge looping FX to craft broken orchestral experiences, retelling tall-tails and immortal hotel room hymns. The sounds of Mississippi delta blues from the electro-psychedelic future, collide with the antiquated rubble of lyrical one-man-band hoboetry. Shovelman's industrial barnyard blues has been likened to the music of Tom Waits, Morphine and The Black Keys. Shovelman has become infamous on the west coast festival circuit, sharing stages with acts such as Primus, Beats Antique, Jason Webley and Reggie Watts. He has also performed alongside the west coasts most prominent bohemian circus troupes, including Lucent Dossier, The Vau De Vire Society and The Wanderlust Circus.
"Shovelman has forged a perfect merger of the past and the present with his bluesy 'folktronic' sound." - LA Weekly
"Shovelman's music would be playing on the radio if Tom Waits and Les Claypool ever went on a road trip together ......and were lost." - Chip, 'So Wat TV
"The American traveling freak show of the past is mostly gone. Its striped tents and curious discoveries behind the curtain have been replaced by two-to-three-minute-long viral videos of freaky people doing freaky things.
Instead of paying a dime to see Grace McDaniel (the mule-face girl) or the 750-pound Bruce Snowdon, we get videos of something called Shovelman." - Shane Speal, Guitar World Magazine