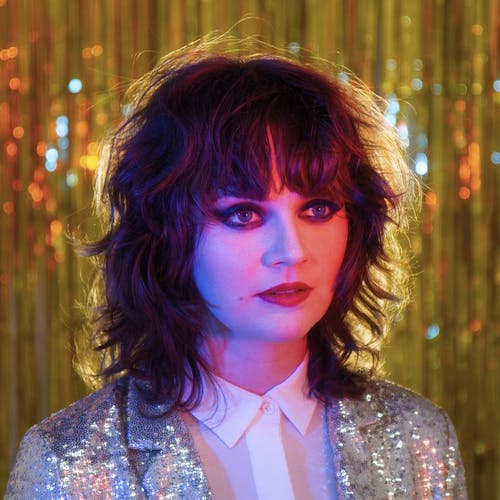 Ambitious, fast-rising NYC-via-PDX songwriter w/ inventive new LP, 'Trophy'
Kate Davis at Polaris Hall
Pool Boys
Polaris Hall
_
DOORS 7PM / SHOW 8PM
$15 ADV / $17 DOS
THIS EVENT IS 21+
VALID U.S. ID OR PASSPORT REQUIRED FOR ENTRY
________________________________________________________________________
Kate Davis
Trophy: (tro·phy /ˈtrōfē/) noun. a cup or other decorative object awarded as a prize for a victory or success.
Kate Davis picked up a violin at age five, a bass at age thirteen. She entered the Portland Youth Philharmonic before puberty, the Grammy Jazz Ensemble before adolescence. By the time she graduated high school, Kate won the Presidential Scholar in the Arts Award and a full ride to the Manhattan School of Music. By the time she graduated college, ASCAP's Robert Allen Award and slots at Carnegie Hall and Lincoln Center. As a young adult, the virtuoso claimed enthusiastic endorsements from NPR, MTV, PBS and BBC as well as coveted invitations to the stage from Herbie Hancock, Ben Folds, Alison Krauss, Jeff Goldblum and the like. Most recently, she co-wrote Sharon Van Etten's hit single "Seventeen" and contributed to the soundtrack for blockbuster 'Five Feet Apart.'
Yet, Kate Davis considers her debut indie rock album her hardest-earned accolade to date.
Kate grew up as a jazz darling, but she grew into something significantly more dynamic. Days spent practicing and performing became nights spent writing -- cathartic indie rock -- music simultaneously informed by and rebutting of her training. Forbidden chord progressions emerged like diary entries, documents of an internal reaction to routine. Time intended for technique slipped into secret listening sessions of Beach House, Elliot Smith and TV on the Radio. In the same bright, arresting croon that ignited her youthful stardom, Davis created confessionals.
Now 28 and audibly matured, Kate is prepared to properly share the artifacts from her late-night craft, a full-length reaction to ritual required of perfection, an outburst from the pedestal. Throughout twelve tumultuous tracks, she poetically reflects upon the intricacies of what it is to live, ruminating on topics too close to her heart -- identity, self-worth, loss. Trophy will be released November 8, 2019 on Solitaire Recordings.
Pool Boys
A reductionist view of Pool Boys' music could claim four words: Loud guitars; pretty harmonies. Songwriters Emma Browne and Caroline Jackson weave their varied pedigrees together to form a unique sound in Portland music. Pool Boys thrive in dualities - they live in the space where soft and sensitive gives way to grit and ire. Browne's melodic guitar hooks and oft-spacey, oft-grungy textures are thoroughly supported by Jackson's weaving bass lines and all four members' strong voices. The four piece feels equally at home with intricate art-pop outfits or with DIY punk bands, and are reminiscent of an incredibly wide variety of bands, including The Cure, The Zombies, St. Vincent, and Portishead.
Their live performance, with singer-guitarist Annie Dillon and drummer Jessie Seal, has become a sight to behold; they outfit themselves with blue of all shades and laugh together on stage like four pre-teens at a sleepover. Their passion is infectious to their audiences, who can often be seen singing along even the first time they've heard the songs.
"With wit and insight, Pool Boys weave their way through a tapestry of melodies, sharp-fanged, dissonant riffs and complex harmony." - Justin Carroll-Allan, Willamette Week
"[Millennial Morse Code] has a pleasant, nonplussed surf rock vibe that's periodically broken up by even more satisfying bursts of piercing guitars and complex harmonies. ... [it] establishes them as one of the city's most exciting new bands" - Jerad Walker, opb music