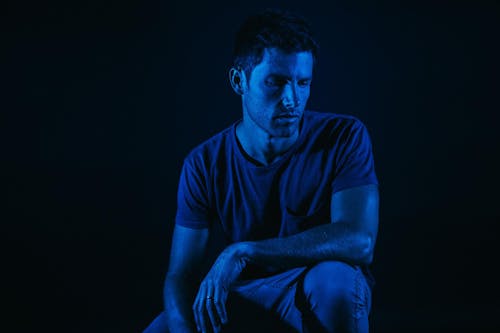 Gifted Nashville songwriter, Sara Bareilles / Demi Lovato collaborator
Jon McLaughlin
Sawyer
Mississippi Studios
Sawyer
GENERAL ADMISSION & FULLY SEATED
DOORS 7PM / SHOW 8PM
$20 ADV / $25 DOS
THIS EVENT IS 21+
VALID U.S. ID OR PASSPORT REQUIRED FOR ENTRY
________________________________________________________________________
Jon McLaughlin
Everything in Jon McLaughlin's life makes its way into his music, whether he's conscious of it or not. The artist, raised in Indiana and based in Nashville, brings all of his experiences and beliefs into each song he creates, something that is especially true now that he's the father of two young girls.
Jon released his debut album, Indiana, in 2007 on Island Def Jam, attracting fans with his heartfelt, hook-laden songwriting and impassioned delivery. He's released five full-lengths in the twelve years since and revealed a true evolution in both his piano playing and singing. He's played shows with Billy Joel, Kelly Clarkson and Adele, collaborated with longtime friend Sara Bareilles, co-written with Demi Lovato and even performed at the Academy Awards in 2008.
Jon's album, Like Us, dropped in October of 2015 via Razor & Tie, and he spent the past few years touring extensively before heading back into his Nashville studio to work on new music. In November of 2018 Jon released his album Angst & Grace which features "Still My Girl" written for his youngest daughter.
Another project started in 2018 is his Dueling Pianos video series. Every episode features a new guest artist and they perform mashups of never been heard arrangements
As with everything he does, Jon's goal is to create connections. He wants to translate his experiences and ideas into music that reaches fans everywhere. His passion for music and playing is evident in each note he plays.
Sawyer
Sawyer is the Nashville based duo of Kel Taylor and Emma Harvey. Originally formed from two solo projects in 2015, these girls have come to encapsulate everything you love about your 20s. Their care free spirits, enamoring reliability, and charming personalities have brought their fans together and created a cult like following. With 200+ shows under their belt, tour slots with bands like Sure Sure and Delta Rae, and 5.4 MILLION streams it makes sense The Wild Honey Pie deemed them as, "part of the next wave." Their college fans like those at The Harvard Crimson praise them for their, "carefree grace" and describe them as, "airy, nuanced, and utterly aflame." They've been featured in other publications like All Things Go, The Nashville Scene, and Indie Shuffle. Sawyer's next project is expected in the summer of 2019.