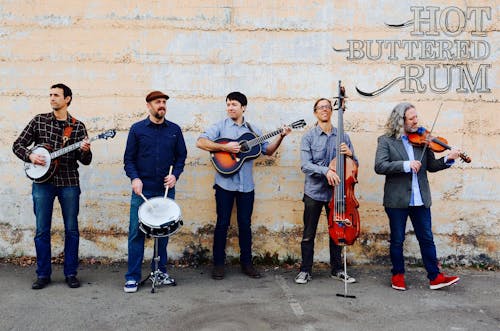 Well-traveled, eclectic and progressive Bay Area bluegrass string quintet
Hot Buttered Rum
Band Of Comerados
Mississippi Studios
Band Of Comerados
DOORS 8PM / SHOW 9PM
$16 ADV / $18 DOS
THIS EVENT IS 21+
VALID U.S. ID OR PASSPORT REQUIRED FOR ENTRY
MOSTLY STANDING / LIMITED BALCONY SEATING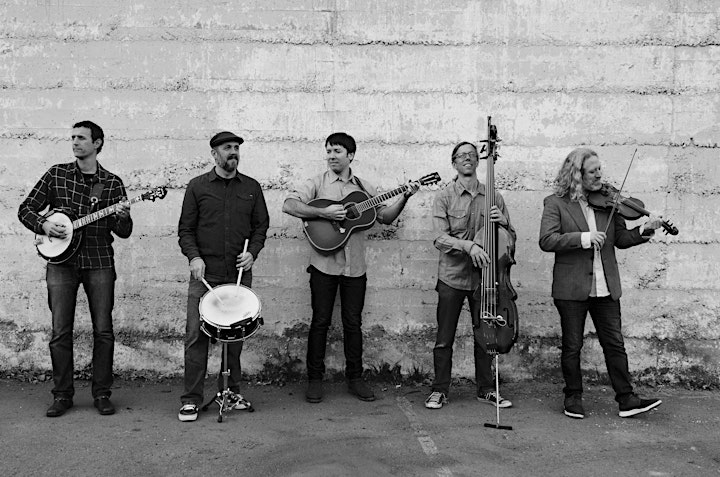 Hot Buttered Rum
The Official Bluegrass Band of the 2014 World Champion San Francisco Giants"Stunning instrumental and vocal virtuosity." - Relix Magazine
"It's that working man regimen that ensures their consistency from one offering to another. That's the kind of quality that makes Hot Buttered Rum always seem to go down so smoothly."– Bluegrass Today
Hot Buttered Rum, a souped-up, left-coast string band, is the brainchild of five uniquely gifted musicians who weave their love of bluegrass, folk, jazz and soul into a riveting strain of Americana. String bass and five-alarm fiddle merge with guitar, banjo, mandolin and drums to frame the voices of its two contrasting writers, fueling a dance party with roots in Appalachia and its branches in California. It's a sound that's as tough to describe as it is easy to love. Nearly twenty years into its journey, HBR's music, dreamed up in the backcountry of the High Sierra and the basements of San Francisco, has found its way into the hearts, minds and bodies of fans nationwide. The band continues to tour year-round in support of its many albums and social causes. Don't miss the chance to see them soon!
Band Of Comerados
From their inception around campfire jams, Band of Comerados has come a long way. Formed in 2015, the band spent the better part of two years honing their songwriting and improvisational jamming by taking gigs at pubs, breweries, block parties, house parties, weddings and more. What followed were shows at venerable Portland venues such as the LaurelThirst, White Eagle, Goodfoot, Aladdin Theatre, and Wonder Ballroom.
2018 was a big year for the band, with visits to Seattle, Olympia, Hood River, Salem, Corvallis, Eugene, and more, while sharing the stage with acts like Danny Barnes, Old Salt Union, World's Finest, Cascade Crescendo, Scott Pemberton Band, Brad Parsons, and a whole lot more.
2019 brought the release of the debut full length album, Trial & Error, showcasing 10 jam heavy and road tested tracks from the band's vast repertoire. After a packed Album Release show in Portland in May 2019, the band has been on the road spreading the good vibes.
Since the recording of their debut EP, Tomorrow is Today, Band of Comerados keeps playing acoustic music that makes you feel good. With their new album, Trial & Error, the band continues to write songs that stoke optimism and positivity while addressing less sexy but unavoidable topics such as unrequited love and alcohol dependency. What sets the band apart is their intricate instrumentation, dual vocal harmonies, intense improvisational jams and the fact that these guys have so much damn fun when they are playing live music! In the end, through their music, you will get a sense that everything will be OK, as long as we all do our part.