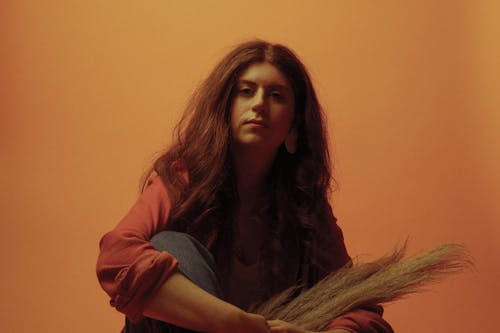 Brilliant PDX songwriter with new contemplative EP 'After All of This Time'
Holly Ann
Eric Earley
Mississippi Studios
Eric Earley
MOSTLY STANDING / LIMITED BALCONY SEATING
DOORS 7PM / SHOW 8PM
$10 ADV / $12 DOS
THIS EVENT IS 21+
VALID U.S. ID OR PASSPORT REQUIRED FOR ENTRY
Holly Ann
"It's true- what they say/love- she is a mistress/and she'll make you pay"
Holly Ann is a singer/songwriter based out of Portland, OR. She has two full length albums, "Ravens" (self released) and "Light and Bloom" (Deeper Well Records), that both combine introspective lyrics and lush piano-forward arrangements.
Holly's vocals illicit the sweetness and haunting qualities of artists like Sarah Mclachlan and the Sunday's; Her songwriting a piano led counterpart to classic artists like Emmy Lou Harris and contemporary Julien Baker- boasting songs about the human condition, faith, and love tinged with melancholy.
Holly Ann's newest release, "After all of this Time" comes 9 years after her debut album, "Ravens" produced by Aaron Marsh (Copeland). With just 6 songs, "After all of this Time", co-produced by Evan way (The Parson Red Heads) holds all of Holly's signatures- catchy and melodic songs, pensive lyrics that pull on the heartstrings and dynamic vocals.
The leading single, "Say So", due out October 2019, gives us Holly Ann's most driving arrangement yet. Guitar tones reminiscent of the War on Drugs and overdriven organs are the back drop to the punching lyrics, "If you needed me why don't you say so." The EP's softest moment comes from the song "Dreamers" complete with gentle guitar picking and vulnerable vocals singing about the disappointment of two lovers watching each other's dreams die.
"After All of this Time" is a natural, yet unexpected follow-up to Holly Ann's previous work and is not to be missed. It is due out early November 2019 on all digital platforms.
Eric Earley (Duo Set)