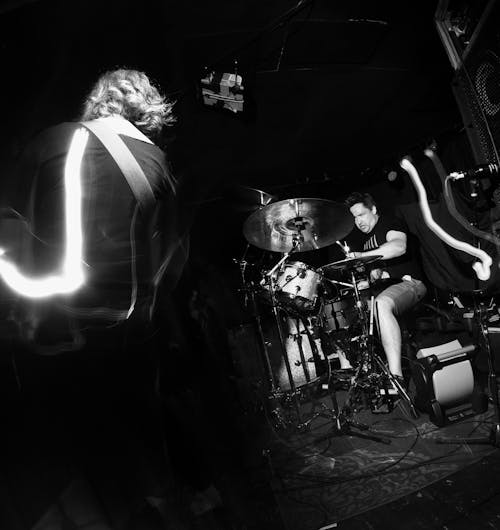 Hair Puller
Dirty Princess, Internet Beef
DOORS 8PM / SHOW 9PM
$5 ADV & DOS
THIS EVENT IS 21+
VALID U.S. ID OR PASSPORT REQUIRED FOR ENTRY
Hair Puller
All hair pulling should be consensual hair pulling.
"Old Friend" represents the breadth of what Hair Puller does: blistering barn-burners, chuggy rockers, and tense dissonant sludge all wrapped up in a chaotic and unavoidable package. Hair Puller's debut full-length was released on vinyl November 16th, 2018 on Nadine Records and cassette on Accident Prone Records.
Dirty Princess
Made up of Francesca, Mikayla , and Jewlz these women are a dark obscurity that rose into the spotlight in early 2018. Dirty Princess have encapsulated crowds with fuzz guitars, banshee like vocals, and stand up drums. Their music is a field of energy you can feel starting at your toes and ending in the tips of your hairs. Wild and Alive rock n' roll will never die.
Internet Beef
Who is Internet Beef?
Internet Beef is made up of a diverse group of people that collaborates in a very special, and beautiful way. The actual band has 4 members: Bobo Lebeef, Jamburger Helper, Chopped Libber, and Dr. Beeflin. Bobo is 1st-gen, Bay area, Hungarian-American, bilingual, power-diva and can play every instrument she touches. Jamburger is an Afro-Caribbean, Miami-native percussion powerhouse that is always the life of the party. Chopped Libber and Dr. Beeflin are the interracial, dueling-shredder, power-couple that started it all. Although each of our backgrounds are considerably different, we work, rehearse, and live like a family. Find us at your local Hooters, carbo-loading before our next sleepover.
Ok, but what is Internet Beef?
Internet Beef is, in its ideal state, a free-for-all art platform. A collaborative brand designed to give legitimacy to the silliest ideas in the Portland art community. It started as a social media tag group for internet arguments, sort of an Avante-Garde meme, and was even rumored for a time to be a cop trying to infiltrate the Portland music scene. (e.g. "Dr. Beeflin often tags Internet Beef beneath actual arguments on Facebook. I don't even think I understood it was a band when I got followed by it on Instagram. It's a jackass promotional move at the same time that it's mocking such tactics. At times it seems almost as much a joke that won't die as an actual band that plays shows." –Matt Dinaro – RocknRollPDX)
Over the last two years, Internet Beef has collaborated with musicians, nonprofits, fashion designers, cinematographers, video game designers, painters, tattoo artists, dancers, protesters, restaurants, museums, and anyone willing, in order to be an all-inclusive art force collaborating towards a weirder world and creating a safe space for guilty pleasures.
Musically, Internet Beef has been described as "Nickelodeon of a Down," and "Queens of the Stone Age but better." RocknRoll PDX described it as: "The kind of thing you might encounter on Bandcamp, and think, what the fuck is this? Have these people had contact with other bands? All of it is so smart and unique and off-kilter re: good musical taste that it almost scans as bad."
Internet Beef is a prime example of the power of diversity. While listening, you'll find spooky Hungarian scales, backed by pumping Afro-Caribbean rhythms and emotionally-charged Mexican melodies, all powered by raw thrash-punk riffs and glittered with psychedelic prog rock. In one word: Extra. Internet Beef shows are theatrical, sexy, loud, emotional, communal, experiential parties that give everyone a chance to participate, dance, lose control, and be a part of something sillier than themselves.
What's next?
After two years of hard work and several hundred bags of Haribo Gold Gummi Bears, Internet Beef's first batch of singles are ready for release. DIY as they may be, these singles are designed to make a statement about Portland underground music, redefining the level of professionalism and detail that can come from this community. Internet Beef is a band that calls attention to itself, and these singles reflect that.
All the love,
Bobo LeBeef // Dr. Beeflin // Jamburger Helper // Chopped Libber
Internet Beef