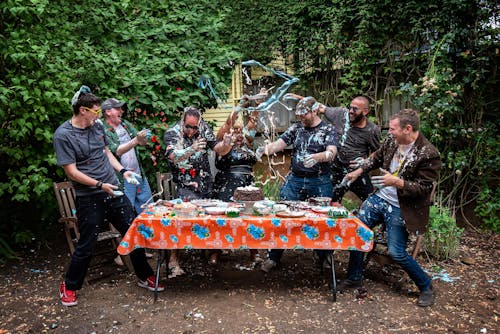 Portland soul/rock septet blending R&B and hip-hop with electric live show
Dirty Revival
Lounge on Fire
Mississippi Studios
Lounge on Fire
MOSTLY STANDING / LIMITED BALCONY SEATING
DOORS 8PM / SHOW 9PM
$16 ADV / $18 DOS
THIS EVENT IS 21+
VALID U.S. ID OR PASSPORT REQUIRED FOR ENTRY
________________________________________________________________________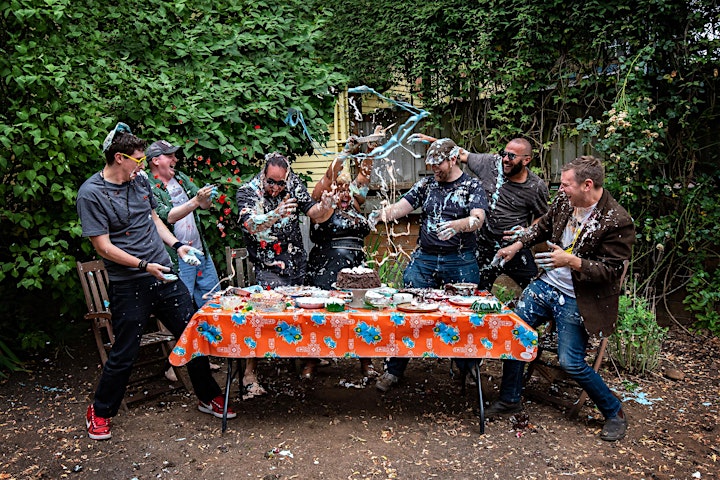 Dirty Revival
WEBSITE / FACEBOOK / SOUNDCLOUD
Dirty Revival, a seven piece Soul/Rock band hailing for Portland, OR, is quickly gaining notoriety for their inspired songwriting and impressive live performances and has been electrifying stages across the US since 2013.
Fronted by Portland native, Sarah Clarke, who's powerful vocals and engaging stage presence immediately command attention, the rest of the band is comprised of six exceptional musicians, Evan "Evvnflo" Simko (Guitar + MC), Terry Drysdale (Drums), Jon Shaw (Bass), Ben Turner (Keys), Chris Hardin (Tenor Sax), Thomas Barber (Trumpet). Many of them friends since high school, each player is as good as the next and all of them exceptional in their own way, Dirty Revival functions like a well oiled machine with every part doing exactly what it's supposed to. Dirty Revival's democratic approach to music shows in their songwriting, their original music effortlessly incorporating several different genres of music. At times showcasing their unique take on the soul and funk sounds of the 60's and 70's, then, straddling the line between rock band and pop band. The care the group takes in the arrangement of their original music is reflected in their cover choices, known for their dynamic recreations of classic songs by artists ranging from NIN to Black Sabbath and Rage Against the machine, illustrates why it is difficult to put the Dirty Revival in any one genre of music.
Dirty Revival has shared the stage with many legendary acts including George Clinton and Parliament Funkadelic, Michael Franti, The Motet, Gift Of Gab, Lyrics Born, and members of The Meters, George Porter Jr. and Zigaboo Modeliste. Participating in several notable events and venues, including Waterfront Blues Festival (OR), California Worldfest (CA), Arise Music Festival (CO), Upstream 2018 (WA), The Filmore (SF) and many more wrapped into the the several years of multi regional touring they have under their belt. Dirty Revival has also spent time in studio releasing a full length album (self-titled, Dirty Revival) and a 7" record (So Cold).
On stage or in your record player, Dirty Revival will captivate you from the very first note and give you a musical experience you will never forget.
"...I've often asked myself what funk would sound like if it was being made today with the same passion it was made with in its heyday. I believe we may have found the answer."
~ Landon Kulmon, Daytrotter + Paste Magazine
"...Dirty Revival, one of the tightest bands I have ever heard."
~ Zigaboo Modeliste, The Meters
"...(Dirty Revival has) tapped rollicking soul and Hip Hop influences to become one of the cities most buzzed about acts."
~ The Oregonian
Lounge On Fire
A 7-deep battalion with a brass section, fused from the ashes of indie rock, seductive soul, and sexadellic funk, Lounge on Fire is a cacophony of formidable freaks. Rapid and percussive vocals often combine with dark and hypnotic grooves reinforcing a boisterously brassy fanfare to create a unique coalescence of rock, soul, jazz, latin, disco, hip hop, and funk. Lounge on Fire has been noted for their electric live performances that make it impossible to sit physically or emotionally still. This rowdy ensemble channels passion from the roots of the human experience and the dark night of the soul into gyration-inducing anthems. The madmen behind this mélange are Nathan Norton on guitar and vocals, Josh Gilmore on bass guitar, Wade Ronsse on drums, Alan Schwaderer on keyboards and guitar, Matt Patterson on saxophone, and Kevan Ash on trombone.
Early in 2017, Lounge on Fire independently released their debut album "Lips of Calypso" on CD and vinyl, which was engineered and produced by Jason Ringelstetter at Tonic Room Studios in Boise, Idaho. While each track stands alone, "Lips of Calypso" is a concept album; an ode to the human body as a hostage to the temptation of sin, particularly that of lust. Each track embodies the perspective of the sinner and their struggle with the burden created by this seduction. The name Calypso literally means "to deceive", which encapsulates the false sense of security provided by the allurement of pleasure. The hedonism experienced by the sinner is further muddled by the notion of being nurtured by societal masculinity into a compulsory state of seeking fulfillment through sexual satisfaction, and conflicting pedagogy to abstain from such lasciviousness. In Lips of Calypso, gratification is met with indignity in the journey of grappling with desire in attempt to be released from the prison of the flesh.
Lounge on Fire is a five-year Treefort Music Fest veteran, with 2017 as a main stage act. They have also headlined at Roseberry Music Festival, Alive After 5 in 2016 and 2018, Tamarack Resort Sunset Series in 2017, Eagle Gazebo Concert Series in 2016 and 2017 Offbeat Music Festival at the Treefort Showcase, Sawtooth Music Festival on second stage, Moscow Hempfest, and the Moscow Renaissance Fair. During Treefort Music Fest in 2017, they recorded a live session with Daytrotter, which was featured in Paste Magazine. In 2017 and 2018, Lounge on Fire was awarded 3rd place for "Best Local Band" by Boise Weekly, right behind Hillfolk Noir and Built to Spill both years. Lounge on Fire has played well over 100 shows in the Pacific Northwest and Canada since their conception. This includes: festivals, fundraisers, private parties, après, ski resorts, weddings, wakes, and even farmers' markets. On top of regular concerts, Lounge also recently performed alongside Idaho Dance Theatre as part of its Interface series. In addition to headlining many of these shows, they have had the opportunity to open for acclaimed national acts such as St Paul and the Broken Bones, The Suffers, Thunderpussy, Turkuaz, The Dip, Orgone, and Polyrhythmics.
Lounge on Fire has been working with local organizations and charities to raise awareness and money through merchandise sales. They have frequently performed at benefits for Radio Boise. In 2016, they performed at a benefit show for a local man who had been crushed by a cement truck, as well as Curtis Stigers's Holiday Extravaganza - a benefit for the Interfaith Sanctuary in Boise, Idaho. In the summer of 2017, Lounge on Fire worked with Boise Bicycle Project to raise money for the organization through merchandise sales, and additionally performed at some of their fundraising events, including Bike Prom for the annual Pedal 4 the People event. Near the end of 2017, Lounge on Fire campaigned to raise money for the Woman and Children's Alliance through their own merchandise sales, as well as from the track "Night Before Christmas" that was recorded at AudioLab in Boise and released through the Ida Ho Ho compilation. As of July 2018, the group is raising money and awareness for the Idaho Suicide Prevention Hotline.