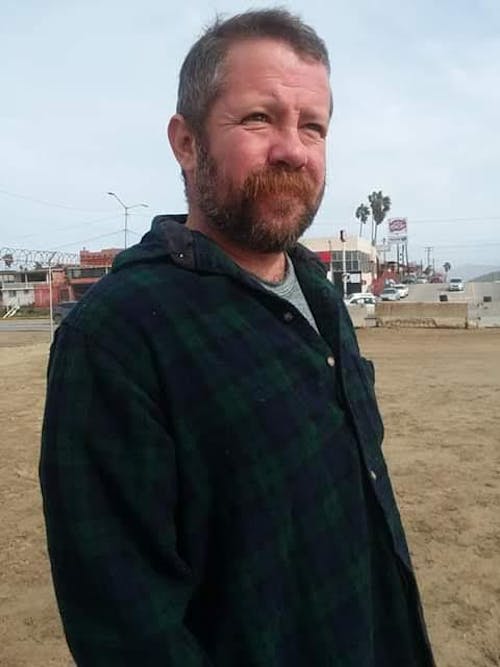 Veteran Portland storytelling songwriter with Western psych-folk/rock sound
Castanets
Dragging An Ox Through Water
Polaris Hall
Dragging An Ox Through Water
DOORS 7PM / SHOW 8PM
$10 ADV / $12 DOS
THIS EVENT IS 21+
VALID U.S. ID OR PASSPORT REQUIRED FOR ENTRY
________________________________________________________________________
Castanets
Castanets borrow from country, folk, and experimental rock and turn them into a sound that's equally moody and inspiring. The band, which features a revolving cast of supportive musicians (including members from Pinback, Rocket from the Crypt, and Tristeza), centers on singer/songwriter Raymond Raposa, who explored the U.S. for four years via Greyhound bus after testing out of high school at age 15. This searching, traveling nature extends to his music, which he initially released as a series of CD-Rs. However, the Asthmatic Kitty label stepped in and released his first widely available album, Cathedral -- the bulk of which was recorded in a cabin in Northern California's woodlands -- in fall 2004. A year later, Raposa and company returned with First Light's Freeze. A period of acute depression followed, during which Raposa was mugged outside of his home in Bedstuy, Brooklyn. In the Vines, Castanets' third release, was completed weeks after the mugging; appropriately dark (but earnest nevertheless), the album was released in October 2007. Recorded in three short weeks in a Nevada desert motel room (alone), the sparse and atmospheric City of Refuge arrived in 2008, followed by Texas Rose, the Thaw and the Beasts in 2009. In 2012, Raposa released Raymond Byron and the White Freighter on Asthmatic Kitty, and while technically a new band, it featured many of the same musicians associated with Raposa's Castanets recordings. Released in 2014, Decimation Blues found Raposa in a more experimental and varied territory than most of his other albums, dabbling with electronics and expanded instrumentation in the framework of his husky-throated Americana.
Dragging An Ox Through Water
Brian Mumform's Dragging an Ox through Water perform songs rooted in folk and country traditions, though ruptured, complicated, and complemented with broken textures of feedback, drones, tape hiss, and homemade oscillators. Chance elements and candlelight sensitive instruments destabilize customary electro-amplified-tightness & introduce improvisation to the recitation of these songs.
Dragging an Ox through Water has releases out on Mississippi Records, Awesome Vistas, Sweet Dreams Press, Stank House, Musical Impressions, & more.
Brian also plays in Sun Foot, Deep Fried Boogie Band, Jewelry Rash, & sometimes Jackie-O Motherfucker. He runs a small cassette & CDR label called Musical Impressions (or muim000).