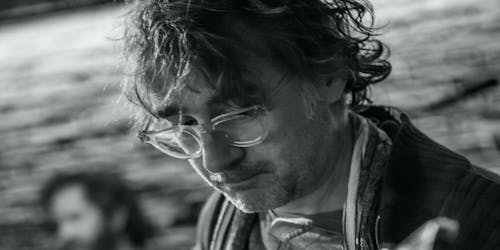 Legendary Chicago experimental folk-rock outfit with new LP, 'Echo Mine'
Califone
Marisa Anderson
Mississippi Studios
Marisa Anderson
Due to the Oregon Governor's order of no public gatherings, the Califone show at Mississippi Studios on March 14th, 2020 is rescheduled to September 5th, 2020. All tickets for 3/14/20 will be honored on 9/5/20.
ALL SALES ARE FINAL. PLEASE, DOUBLE CHECK YOUR ORDER BEFORE PURCHASING. NO REFUNDS.
MOSTLY STANDING / LIMITED BALCONY SEATING
DOORS 7PM / SHOW 8PM
$18 ADV / $20 DOS
THIS EVENT IS 21+
VALID U.S. ID OR PASSPORT REQUIRED FOR ENTRY
________________________________________________________________________
Califone
On February 21st, 2020 Jealous Butcher Records will be releasing the first new album from Califone since 2013's Stitches (Dead Oceans). The album is called Echo Mine and it also happens to be the score to a dance performance of the same name created by Robyn Mineko Williams.
Califone's Tim Rutili has this to say about making the album: "The movement and the music started together and grew together, like two clear entities. At times totally intertwined and at other times bouncing off one another, sort of like reflections. But, somehow, always connected and listening."
"Ben Massarella, Brian Deck and I worked in a way that felt like a return to home; Brian handling the engineering, electronics, drums and overall sound of the piece, Ben adding percussion, feel, essential textures and colors. I felt like my job was to hover over all of it like a moth. Find melody in everything. Leave openings for everyone to work at the top of their creativity. We made our album, Roomsound, in much the same way (almost 20 years ago). Three of us in the studio – Be humans. Play together as much as possible. A good feel beats perfection every time. Add other musicians to add other voices and other colors, to do the things we can't do."
The inaugural performance of the Echo Mine dance will take place on December 7th in Chicago at The Harris Theatre.
The dance is itself a collaboration of sorts as it was inspired by and created alongside Chicago dance icon Claire Bataille a founding member of Hubbard Street Dance Chicago.
Robyn tells us more about that process: "The original idea for what we came to refer to as "our secret little project" was to make a solo for Claire to dance, 25 years after she'd last performed on stage. A month after our first rehearsal together, Claire was diagnosed with pancreatic cancer. She agreed to continue working on our project throughout the last months of her life. Grace and grit personified. It was a most extraordinary gift to spend this time with her. Before she passed, Claire gave me her blessing to continue and make the piece my own."
Tim continues: "Robyn is an abstract painter. I'm not sure how to explain what she does, but we all felt it deeply while creating this music.
Watching Robyn and the dancers rehearse, I had a similar feeling to being in front of a Rothko painting. There is a deliberate precision to the dance and movement that pulls the specifics of a story into abstract forms that illuminate the dream logic, the unseen edges and colors that deepen emotions all around what it is to be a human in a physical body – beyond words."
Marisa Anderson
Combining boundless creative imagination with a deep reverence for American folk, blues and country music, MARISA ANDERSON's guitar playing is fluid, emotional, dexterous and original. Signal to Noise magazine calls Anderson's guitar work "Utterly fabulous", TIme Out London refers to her playing as "Stunning…haunting and evocative", Pitchfork calls her latest record, 'Mercury', "Brilliant" and Wire Magazine says, "Her sound has strength in restless variety…Anderson's playing is heartfelt and utterly American, free from grandstanding and steeped in respect for the old tradition." Before going solo in 2009, Anderson played guitar in the Dolly Ranchers and the Evolutionary Jass Band. In the past two years, Anderson's music has landed her festival appearances in Europe and the United States and opening slots for artists including Godspeed You! Black Emperor, The Devil Makes 3 and Sharon Van Etten. In August 2013, KBOO Community Radio released a split 7″ featuring Anderson and Elizabeth Cotton. Anderson's music has been featured on NPR and on soundtracks including 'Smokin' Fish', 'For the Love of Dolly', 'Girls Rock', and 'Gift To Winter'. Her writings on music and activism have appeared in Bitch Magazine, Leaf Litter, and in Rock 'n' Roll Camp for Girls, the book. Her new album, "Traditional and Public Domain Songs," is now available from the Grapefruit Record Club.