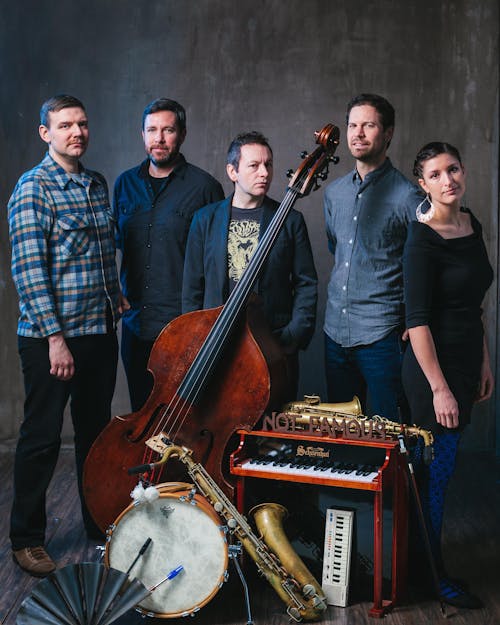 PDX jazz/pop/math faves and a new project from AU collaborators
Blue Cranes
Methods Body
Mississippi Studios
_
MOSTLY STANDING / LIMITED BALCONY SEATING
DOORS 7PM / SHOW 8PM
$12 ADV & DOS
THIS EVENT IS 21+
VALID U.S. ID OR PASSPORT REQUIRED FOR ENTRY
________________________________________________________________________
Blue Cranes
"A truly unconventional approach to improvised music." - WNYC
"Rich melodies and dynamic interplay." - LOS ANGELES TIMES
"Rocks harder than most rock albums and says more than most singer-songwriters--without any words at all." - WILLAMETTE WEEK
Since their formation in 2007, Blue Cranes have become a key player in the Portland, Oregon creative music/DIY scene and one of the most exciting groups to keep tabs on in the Northwest. They've developed a singular musical voice grounded in melody and explosive improvisations--marking off their unique microcosmic territory in post-jazz circles.
The members of the quintet--Reed Wallsmith on alto saxophone, Joe Cunningham on tenor saxophone, Rebecca Sanborn on keyboards, Jon Shaw on bass, and Ji Tanzer on drums--bring a unique array of experiences to their group-centered aesthetic, including work with AU, The Decemberists, Laura Veirs, Golden Retriever, Wayne Horvitz, Like A Villain, Rebecca Gates, Laura Gibson, Ethan Rose, Dirty Revival, Loch Lomond, and Portland Cello Project.
Blue Cranes' latest full-length album, Swim (on the Washington, D.C.-based Cuneiform Records), is a departure from their previous, in some ways simpler, releases. Steered dutifully by producer Nate Query of The Decemberists, it is a window into the sometimes messy emotional space of a group struggling with and celebrating the ephemeralness of life. This work is the culmination of several between-album projects, including a 30-day crowd-sourced Amtrak train tour, and a seven day group composition retreat, supported in part by a grant from Portland's Regional Arts and Culture Council. However, the heart of Swim lies in indelibly profound life events--the passing away of two dear friends, a serious injury, two weddings, and the birth of a child--events at tragic and uplifting extremes, both cathartic and celebratory.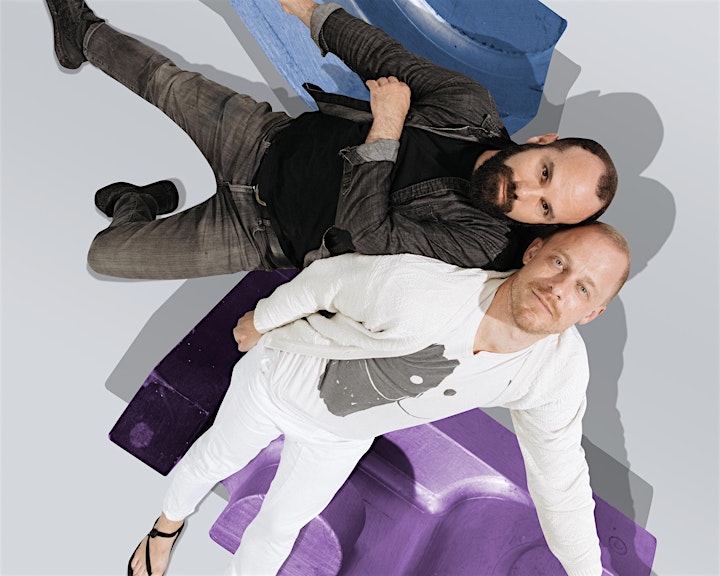 Methods Body
METHODS BODY (Portland, OR, USA) creates original music for modified keys, drums, and electronics using self-made tuning systems, involuted polyrhythms, and the cadences of language.
Together, Luke Wyland and John Niekrasz have been pushing the bounds of rhythm and melody for more than a dozen years. Their duos, AU and Why I Must Be Careful, have been lauded as groundbreaking and breathtaking.
Methods Body builds on the non-traditional tunings of Terry Riley, the experimental energy of Silver Apples, and the refracted electronics of Aphex Twin, while creating a musical language completely their own.
Both Niekrasz and Wyland are idiosyncratic innovators on their instruments and use performance as an arena for legitimate connection and energetic exchange. As performers, they attune to each other with great zeal, building waves of subliminal melodies and deep, uncanny grooves.
Methods Body's first full-length album (forthcoming in 2019) is born from long-term composing and recording sessions held in old-growth forests and remote deserts.